So, you might've heard about the Reading Rainbow Kickstarter. LeVar Burton purchased the rights to the show when it went off the air and has been working with his partner and company to bring it together as an App. The Kickstarter is designed to help bring it to all online platforms and to make it available to schools nationwide.
The campaign's initial goal was to raise $1 million.Well, they did that in 11 hours. And then LeVar's reaction made everyone cry.
Now they're trying to get to $5 million, which will allow them to get into low income schools at no fee.
I'm a proud backer from Day 1. Reading is very important to me. I think in a day when standardized this and CORE that are what teachers are having to concentrate on, some kids are missing out on the whole "reading is fun" thing. Reading Rainbow can help with that.
They're even thinking about updating the theme song.
No, no they're not.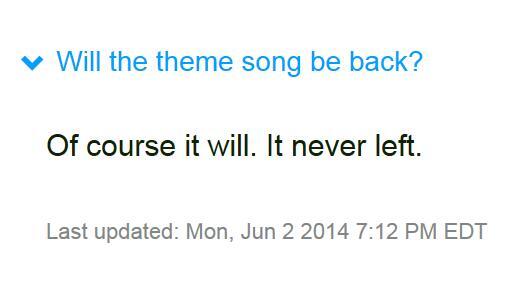 If you're a fan of Reading Rainbow – or simply a fan of reading – and you haven't backed the Kickstarter yet, please consider doing so. No donation is too small and there are some awesome rewards you can pledge for as well.